Latest News
MARCH 2009 ~ NEW PRODUCT RELEASE! MAGTECH AMP
Magtech Amplifier. The only amplifier with a linear, voltage regulator.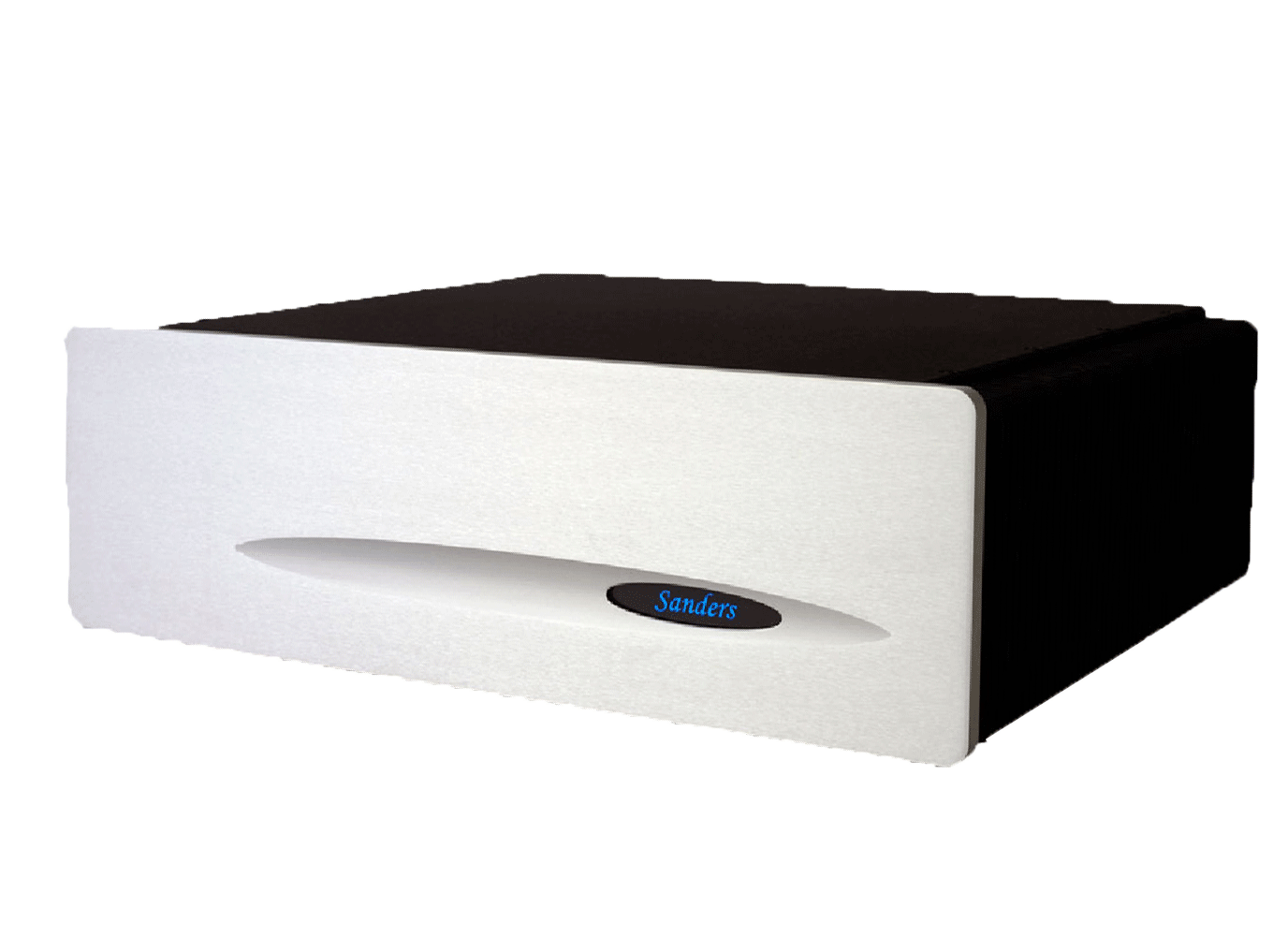 The popularity and success of the Electrostatic Amplifier (the "ESL Amp") for driving electrostatic speakers led to many requests for a companion amplifier that was specifically designed for driving conventional magnetic speakers. Two years in development, the Magtech amplifier is that amplifier.
DESIGN PHILOSOPHY
Magnetic speakers differ from electrostatic speakers in one fundamental way -- they require massive amounts of current and power. This causes the power supply voltages in an amplifier to change dramatically (typically by 30%) between idle and full power.
Electronics have their lowest distortion and optimum performance at a specific design voltage. If the voltage varies, the amplifier's performance will suffer.
An additional problem in amplifiers is that they require bias to eliminate crossover notch distortion and determine their class of operation. The bias will vary as the voltage does, which will further reduce performance.

An amplifier's voltage will fluctuate wildly as dynamic music is played. This causes the amplifier's distortion and bias to vary constantly and fail to meet its full performance potential.

As if all these problems are not enough, as an amplifier's voltage sags under load, the power it can deliver is greatly reduced. If the voltage would remain stable, the amplifier could produce much more power. Since most audiophile speaker systems require several hundred watts of power to avoid clipping and compression of the dynamic range, power is extremely important.



THE SOLUTION

All quality, line-level electronics use voltage regulation in their power supplies to produce a stable voltage, regardless of load or the mains voltage. Audiophiles would not consider using a source component that did not have regulated power supplies. So why use amplifiers with unregulated supplies?

The main problem is heat. Amplifiers operate at much higher voltages and currents than line level source components. These higher voltages and currents forces conventional regulator designs to waste large amounts of energy, which wastes expensive electricity and causes the amplifier to get very hot.

Also, many regulator designs radiate RF (Radio Frequency) energy when switching high currents and voltages. This RF gets into the amplifier's electronics and can cause instability, oscillation, and noise. As a result of these problems, modern power amplifiers do not use regulated power supplies and fail to take advantage of the benefits available from doing so.

Sanders has solved these problems by developing a voltage regulator that is essentially 100% efficient. There is no heat dissipated by the regulator system. There is no high-power/high-voltage switching that causes heat generation or RF problems.

The regulator in the Magtech amplifier maintains a stable voltage regardless of load or reasonable changes in the line voltage feeding the amplifier. It runs stone cold, produces zero RF energy, and is simple and reliable.

Unlike other amplifiers, the distortion in the Magtech amplifier is virtually unchanged regardless of power level. The bias is stable regardless of load.

The regulator makes it possible to obtain a 50% increase in power over the same amplifier operated unregulated. In its stereo form, the Magtech will deliver 500 watts/channel into an 8 ohm load and 800 watts/channel into a 4 ohm load.

The Magtech is built into the same chassis as the ESL Amp, so it is compact enough (17" wide, 5-1/2" tall, 14" deep) to place on a shelf or into a cabinet. It is also light enough (54 pounds) to be picked up. Like the ESL amp, it runs very cool and may be left on continually without concern for power usage.

The Magtech amplifier also uses the same advanced technology that makes the ESL amp able to drive the most difficult loads without performance-degrading, protective circuitry. The Magtech amplifier is the only amplifier on today's market that features a linear voltage regulator. The result is a compact, yet extremely powerful amplifier that is ideally suited to driving the most difficult magnetic speakers.

Price: $4,995