Service and Support
Sanders Sound Systems offers world class support to its customers. This support includes repairs, upgrades and service. Please feel free to contact us for troubleshooting assistance and we will work together to meet your needs.
Sanders Sound Systems Manuals

Model 10b Speakers

Model 10c Speakers


Programming Crossover for 10C Speakers

ESL Mark II Amplifier

Preamplifier

Magtech Amplifier
Sanders Sound Systems Videos
LMS Recommended Adjustments (click image to view video)

LMS Essential Adjustments (click image to view video)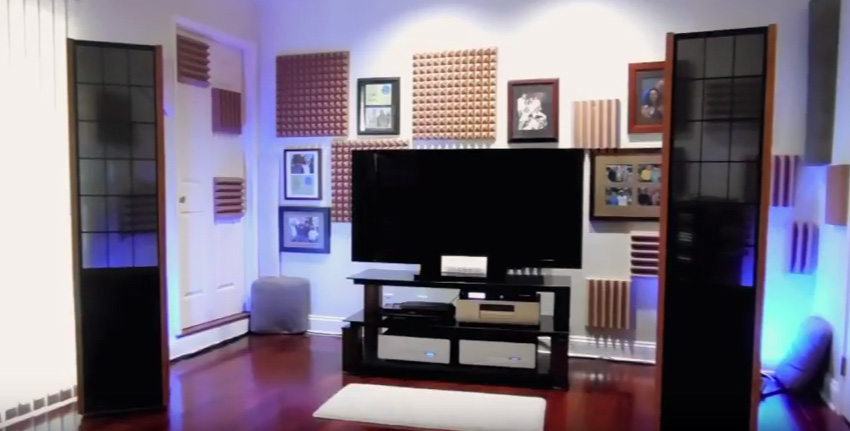 Assembling 10e Speaker System (click image to view video)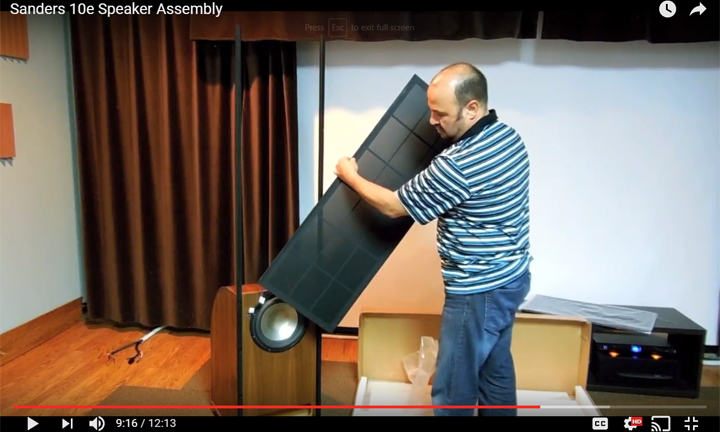 Sanders Sound Systems Legacy Products Manuals

Phono Preamplifier

Line Stage Preamplifer

ESL Amplifier
---
Sanders electronics are warranted to be free from defects in material and workmanship for as long as the original purchaser owns them.
The warranty applies only to the original owner. It is non-transferable.
During this period, Sanders will, at its option and without charges, either repair any part or assembly of parts that is found defective in material or workmanship or replace the product with one of comparable quality, subject to the following limitations and exclusions:
This warranty shall not apply to any product which has been subject to misuse, abuse, modification, negligence, or accident.To obtain warranty service, the owner need only contact the factory using the information below. The owner is responsible for paying shipping costs to return the faulty component to the Sanders factory.
Sanders Sound Systems
12054 Deer Trail Road
Conifer, CO 80433
Phone: (303) 838-83=130
Email: This email address is being protected from spambots. You need JavaScript enabled to view it. or This email address is being protected from spambots. You need JavaScript enabled to view it.
www.sanderssoundsystems.com
---
Innersound Legacy Products Supported
Speakers
Eros Mk1, Mk2, Mk3 Hybrid Electrostatic Loudspeakers and related crossover amplifier

Isis Mk1, Mk2
Amplifiers
Electrostatic Loudspeaker Amplifier

Monoblock Electrostatic Loudspeaker Amplifier

Kilowatt Monoblock Amplifier

Home Theater Amplifier
Pre Amplifiers
Remote Control Preamplifier

Phono Preamplifier
Innersound Legacy Products Manuals

Isis

Eros MK I & II

Eros MK III

DPR-5OO Stereo /DPR-1OOO Mono Amplifier

RCP-1 Preamplifier